live stream classes on zoom®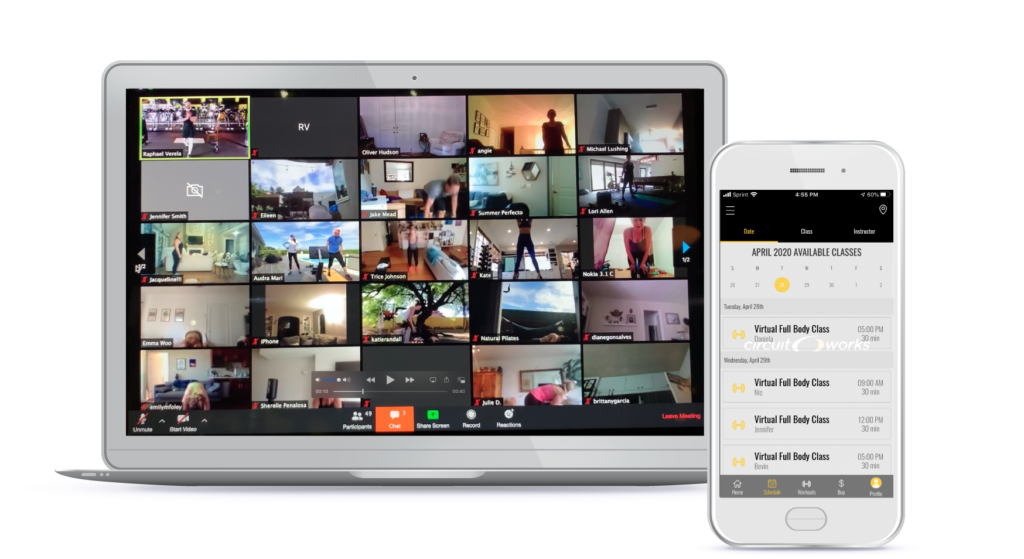 Save $10 bucks when you buy the six-class package for only $50.  Zoom into a live stream class any day of the week!
Single class access available for immediate or future use. Head over to the schedule to reserve your spot after check-out
We are excited to announce Daily Zoom® 30-minute high-intensity interval training (H.I.I.T.) classes including strength and cardio intervals.
Keep your workout routine going and experience a personalized live class with your favorite Circuit Works trainers from anywhere in the world. We miss you and can't wait to see your smiling faces on ZOOM®!
Every Friday after the 5pm class we will have a surprise special guest to participate and add value to everyone's individual experience offering tips and guidance in health, fitness, and overall well being.
We have genetically evolved to experience the tangible benefits of human connection, which include an increased feeling of belonging, purpose, happiness, self-worth and confidence. … Because of how we are wired to experience social pain and pleasure, meaningful human connection is a necessity, not a luxury. Here at Circuit Works we are proud to do our part with an answer to that we call Après-Sweat.
For 15 to 30 minutes after class you are welcome to this group chat experience with our trainers and participants. Come join us!