ABOUT THE FUNCTIONAL STRENGTH TRAINING & HIIT WORKOUT
Circuit Works' mission is to transform our bodies and minds to live happier, healthier lives by bringing out the Inner Athlete in all of us through motivational strength training and hiit workouts led by professional hiit trainers, and personal trainers of all styles. Enjoy our studio in a group fitness community or 1-on-1 coaching.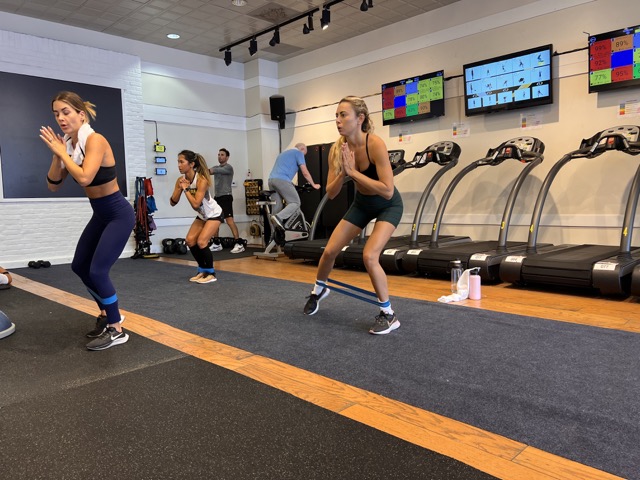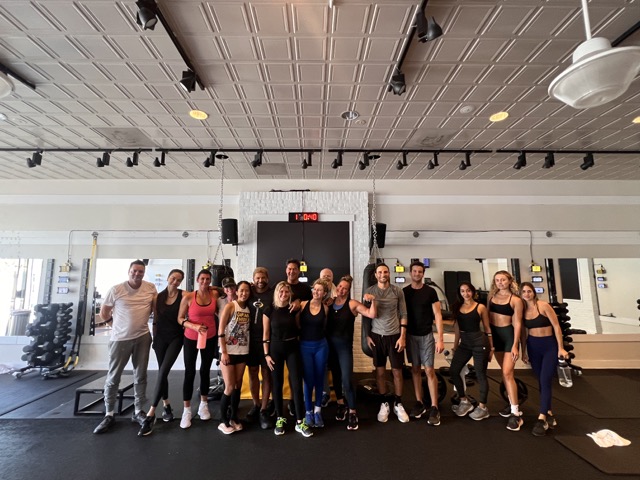 Circuit Works has transformed the bodies of tens of thousands of people over more than a decade. What we're best known for, however, is the mental and emotional transformation that takes place inside your mind. As you get into better shape and improve your health, there's another process going on below the surface – you are adopting the mindset and habits shared by elite athletes around the world: consistency, discipline, perseverance, and focus. 
Our fitness studio welcomes and accommodates any and all fitness levels – but make no mistake, our hiit trainers will challenge you.
 We'll push you to work harder when we know you have it in you (and we'll adjust when you're at your max) – but only you can go the distance. Our trainers are experts in accountability, so if you come to us with goals like losing weight or getting stronger, then expect us to push you out of your comfort zone and not let you get away with anything when you tackle functional strength training with our team. 
When you make a commitment to succeed, we make a commitment commit to your success.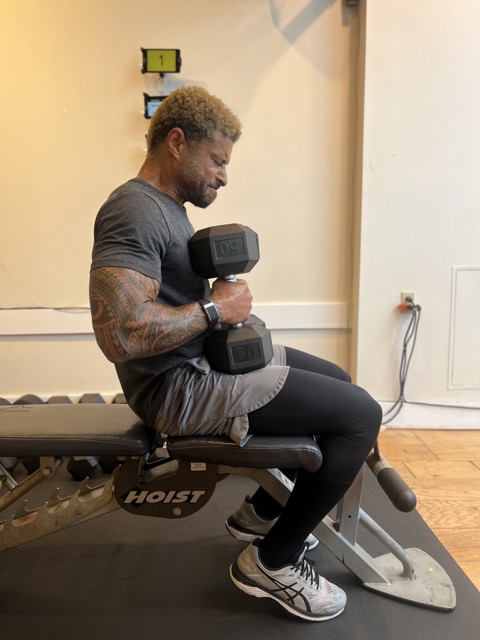 This workout is H.I.I.T. (High Intensity, Interval Training), so if you're recovering from an injury or illness, we urge you communicate with the trainers so they can modifyy our hiit and functional strength training workout accordingly. Our number one priority is your success, and above all that includes your safety and well-being. Likewise, we encourage you to share your goals and aspirations with the trainers so they can give you variations applicable to that day's routine. As certified experts in personal training, using our knowledge to help our clients be successful and reach their goals faster gives us unimaginable joy. And for most of us, that's why we became trainers in the first place.
Take a peek at the Trainer profiles before you get to class:
The class rotates through a series of 10 resistance stations, targeting all the major muscle groups through a HIIT and functional strength training class. Every resistance station is 90 seconds long with a change in weight or sides after the first minute.
We do 2 90 second resistance stations in a row followed by 90 seconds on the treadmill then 90 seconds of cardio upper or lower body focused exercises using our signature Fitbenche.  This is repeated until all 10 stations are completed, and an abdominal routine rounds out the final 5-10 minutes of class. To avoid boredom, our routines change daily.
Don't want to Run?  No problem!
All classes are designed to give you 3 options:
Option 1: Half Cardio and Half resistance
Option 2: All Resistance and No Cardio
Option 3: All Cardio and No Resistance
To avoid boredom, our routines change daily.
We believe in the idea of training smarter, not harder. That's why we use a color-coded Heart Rate monitoring system to keep you in your target fat burning zone that is most appropriate for reaching your specific goals and and is based on your current fitness level.  
NEXT: Learn how we apply science to maximize the effectiveness of your workout every single class.
The Circuit Works Difference
What Makes Circuit Works different?
Fitness studios today have stale Exercises
Fitness studios today have stale Exercises and Equipment which lead to client boredom and lack of effectiveness. New exercises with new equipment are costly and hard to achieve when you have all or most of the clients doing the same exercises at the same time.
OUR SOLUTION: We perform regularly updates on variety of exercises and exercise equipment
group teaching is without micro adjustments
Most, if not all group training studios advertise Group Personal training but their group teaching is without micro adjustments. The reason for this is because training a large group of clients doing the same exercise at the same time makes it extremely difficult. The instructor not only has to identify one client's mistake but also correct every single person individually. They also have to demonstrate what the initial exercise is in the first place.
OUR SOLUTION: We perform real PT in a Group Setting with micro adjustments
studios classes are either strength heavy or cardio focused.
Most, if not all group training studios classes are either strength heavy or cardio focused. Strength focused studios encourage heavy lifting. These types of studios, like Crossfit, have been proven to have a much higher percentage of injuries. Cardio focused studios tend to push clients cardio limits by keeping them on a treadmill, bike, or rowing machine at over a 85% MHR for over 5, 10, 20 or even 30 minutes or more. This has also been proven to be linked to client burn out. With these Injury heavy workouts and client burnout studios, if a client really wants to achieve a real balanced weekly routine he or she would have to find other additional options for extra strength or cardio training.
OUR SOLUTION: Our studio provides an even amount of strength and cardio in every class.
Fitness studios classes today are either too hard or too easy.
Fitness studios classes today are either too hard or too easy and therefore are Not for all fitness levels.