OUR FITNESS STUDIO'S MISSION & APPROACH
Circuit Works LA's mission is to transform your bodies and minds, so that you can live happier, healthier lives by bringing out your Inner Athlete. Our fitness studio in Santa Monica welcomes and accommodates any and all fitness levels – but make no mistake, we will challenge you.
Treadmills! we got them, but you don't have to use them
PARTICIPATE IN OUR SANTA MONICA FITNESS STUDIO'S FUNCTIONAL STRENGTH TRAINING AND HIIT WORKOUTS IN THE STYLE YOU
IDENTIFY WITH BEST! WHETHER THAT INVOLVES A HIIT TREADMILL WORKOUT OR NOT. WE HAVE OPTIONS.
Option 1: Half Cardio and Half resistance
Option 2: All Resistance and no cardio
Option 3: All Cardio and no Resistance
TRAIN SMARTER, NOT HARDER.
Metered street parking
Free street parking on 9th street (parallel to Lincoln Blvd)
Free 2 hour parking at the lot that Starbucks is located at the corner of Lincoln and Pico
Free 2 hour parking at the lot that O'Reilly Auto Parts is located on the corner of Lincoln blvd and Bay street.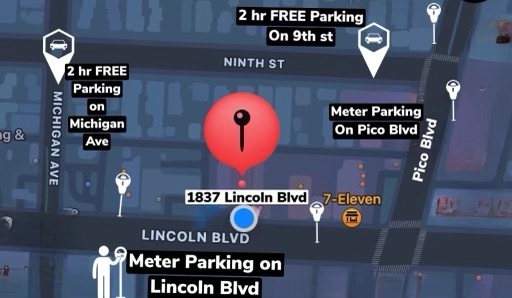 WHY IT'S THE BEST WORKOUT ON THE PLANET
With a 500% increase in your fat expenditure rate, you'll burn the absolute maximum amount of calories possible in a 60-minute time frame. However, "Train like an athlete" means transforming how you think and feel, not just how you look. Our HIIT and functional strength training classes at our Santa Monica fitness studio will allow you to reach your fitness goals.
At Circuit Works LA, we believe there is an athlete inside every single person, and our mission is to bring it out of you by providing a fun group fitness class environment and experienced HIIT trainers at our Santa Monica fitness studio. You can tap into that athletic power simply by showing up for class and following the HIIT workout.
Stay tuned for upcoming local events in Santa Monica.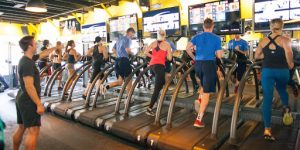 Have you been searching for the best HIIT treadmill workouts? Look no further! This guide will
□ Read More