"This workout will change your life, forever."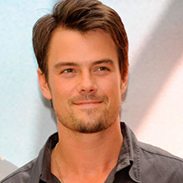 I'M TOO LAZY
"I'm too lazy to work out this efficiently on my own. At Circuit Works, the one hour flies by. It's all about staying athletic, flexible and strong. Plus it's incredibly effective; my ass has never been this hard. Thank you, Circuit Works!" 
-Josh Duhamel
NO BETTER WORKOUT
"If I have a free hour in the day, I'm at Circuit Works. There is no better full body workout… Well, maybe one ;)"  
-Oliver Hudson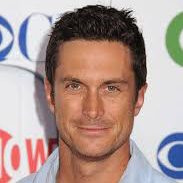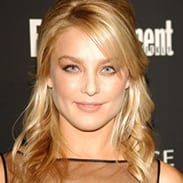 GROWN TO LOVE BEING CHALLENGED
"I had grown to love being challenged as if I had a coach and was on a team. When you're just about to say, "Oooh!" and want to turn that machine off or drop the weights, you're done with your minute and move on to the next place. So you never fatigue any of your muscles so much that you just can't do it."
-Elizabeth Rohm
EXCELLENT AND FUN WORKOUT
"Circuit Works, under the dynamic leadership of Raphael, is an excellent and fun workout that keeps you fit and inspired to come back hungry for more. Circuit Works works."

-Emile Hirsh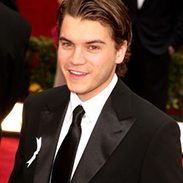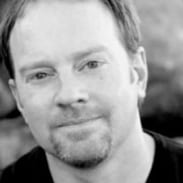 HOW RAPHAEL (AND CIRCUIT WORKS) SAVED MY LIFE THREE TIMES!
I first started working out with Raphael in the summer of 1999 at his beach boot camp (back before he was a nice guy, a time when he wore military fatigues and actually tried to kill us during each and every workout).  
-Craig Titley
I'VE TRIED EVERY TYPE OF WORKOUT OUT THERE…
"I'm lazy.  But I want to be in shape.  So I need motivation and instruction.  But I don't like people yelling at me and telling me what to do.  Enter Circuit Works.  I've tried every type of workout out there and I keep coming back to Circuit Works.  It offers the most bang for your buck in terms of full body strength training along with hardcore cardio in an upbeat and fun environment.  Raphael and the gang are always positive, never boring, and they will leave you exhausted but never tired.  Check it out.  You won't regret it!"
-Jason Ning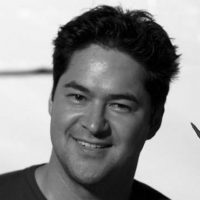 Don't take it from us. See for yourself what our clients are saying about Circuit Works…
Bevin was awesome! Circuit training is the way I like to workout, so this place is right up my alley. The Heart Rate Monitor was really cool. A water bottle fill station is always a win for me.
I like that the programs are planned and you just show up and do the workout.
Fast paced, intense workout with hip hop music.
Great team Atmosphere, great coaching and great location!!!
July 10, 2020
The 9 am class was awesome, outgoing and motivating !! This gym was the absolute cleanest place I've been since quarantine and I didn't have to second guess my safety. Circuit works in Santa Monica went above and beyond to take care of their members. Taylor Glover was an outstanding coach and she was EXTREMELY helpful!! Keep up the great work!!
July 9, 2020
The trainers provide individualized attention to each person and really help drive you to make the most of your workout. I always love the music they play as well which helps me to work out harder. Apart from those elements, Circuit Works has done more to implement thoughtful COVID safety precautions than any other HIIT gym I've seen and I've worked out at many of them. I wouldn't be working out there if it wasn't for all the measures they have put in place to make me feel comfortable that I'm not exposing myself.
June 30, 2020
It's been a couple years since I've been to the gym and I love the upgrades! The treadmills and all the stations. I also felt like Scott and Jibril were great intro instructors in terms of getting back into it and also feeling safe and clean during this time. I took 2 of Scott's classes last week and he was awesome!